When you're building a modern form UI on the application, you might need an enhanced multiselect component to simplify the task of selecting multiple options from a select box.
In this post, you will find a list of 10 best and most popular React & React Native multiple select components we found on the web. I hope you might find it useful.
Originally Published July 02 2020, updated Mar 23 2022
Table Of Contents:
React Multiple Select Components:
A lightweight and fast control to render a select component that can display hierarchical tree data. In addition, the control shows the selection in pills and allows user to search the options for quick filtering and selection.
---
An easy, customizable, and animated Multiple Select Library for React Native to select multiple options from a stylish popup.
---
A flexible and beautiful Select Input control for ReactJS with multiselect, autocomplete and ajax support.
---
A React select component that allows you to select item(s) from a set of items that could be custom rendered or loaded asynchronously, it tries to respect the Material Design specifications.
---
A fast, small, scalable and easy to use select box enhancement.
---
React Native Multiple Select Components:
A simple multi select component for React Native.
---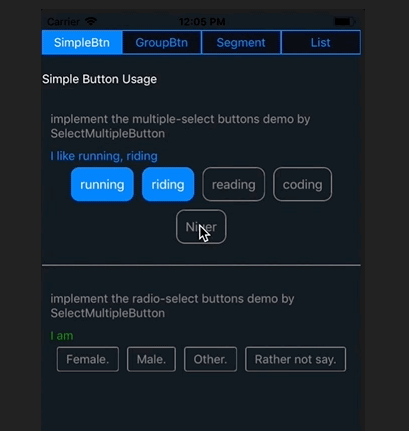 A React Native component to create single or multi-select buttons just like select or radio button elements.
---
A multi (or single) select component with support for sub categories, search, chips. It's intended for long-ish lists, as it opens in a Modal (I might make this optional in the future).
---
Multiple select list with search bar for React Native apps.
---
A customizable ListView that allows you to select multiple rows.
---
More Resources:
There're lots of multi select libraries out there and you can find more React & React Native resources on our Multiple Select category.
To learn more about progress indicator on modern web & mobile development, here are a few resources available online:
You Might Be Interested In: