Looking for a progress bar (also called loading bar or progress indicator) component to visualize progress, completion, percentage on your React & React Native applications?
This is a hand-picked, constantly updated list of 7 best React & React Native components to create progress bars and progress indicators to represent percentage data. Have fun with it.
Originally Published Jun 18 2020, updated Feb 08 2021
Table Of Contents:
Best React Progress Bar Components:
A lightweight, animated, and customizable semi Circle Progress component for React Native which uses only the native Views and requires no external libraries.
---
A circular progress indicator component for React applications, built with SVG. Easily customizable with CSS.
---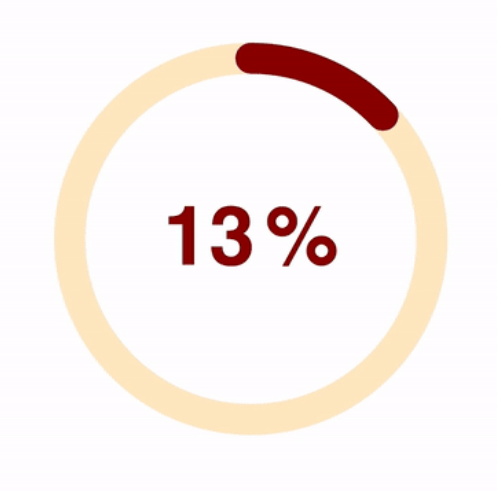 This component lets you render an SVG based circle progress bar with percentage values on the React app.
---
A way to quickly add a react progress bar to your app.
---
Best React Native Progress Bar Components:
Simple animated progress bar for React Native.
---
A lightweight component to create circular progress indicators with custom colors, sizes, and border-radius for React Native.
---
React Native component for creating animated, circular progress with ReactART. Useful for displaying users points for example.
---
More Resources:
There're lots of progress bar libraries out there and you can find more React & React Native resources on our Progress Bar category.
To learn more about progress indicator on modern web & mobile development, here are a few resources available online:
You Might Be Interested In: