The calendar is one of the most commonly used components that can be used to pick dates or to display & manage activities, tasks, or any scheduled events in modern web and mobile apps.
If you find that it is difficult to find a perfect calendar for your React and/or React Native app, this post might help you.
Originally Published Dec 06 2017, updated May 27 2020
Table Of Contents:
Best Calendar Components For React:
An events calendar component built for React and made for modern browsers (read: IE10+) and uses flexbox over the classic tables-ception approach.
---
Infinite scrolling date-picker built with React, with localization, themes, keyboard support, and more.
---
rc-calendar helps you create cross-platform calendars in React.js.
---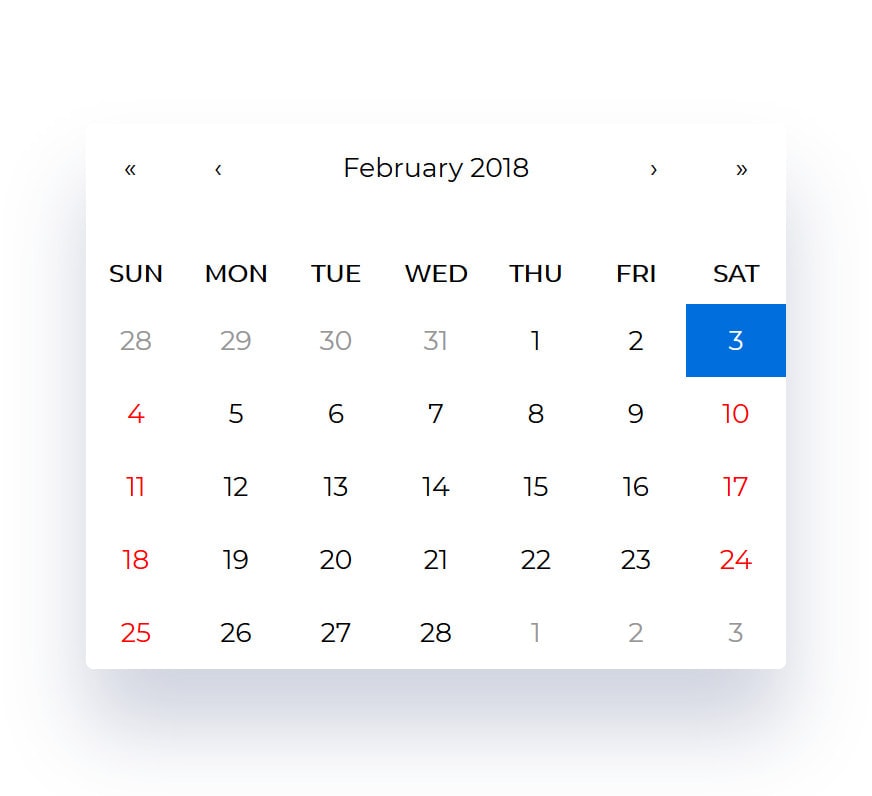 An ultimate date picker component for picking dates or date periods for your React application.
---
A modern and responsive react timeline component designed for both desktop and mobile.
---
Best Calendar Components For React Native:
This module includes various customizable React Native calendar components. Compatible with both Android and iOS.
---
A React Native module to help access and save events to iOS and Android calendars.
---
A simple plain Calendar picker component for React Native that allows your user to select a date with ease.
---
Easy to use and visually stunning calendar component for React Native.
---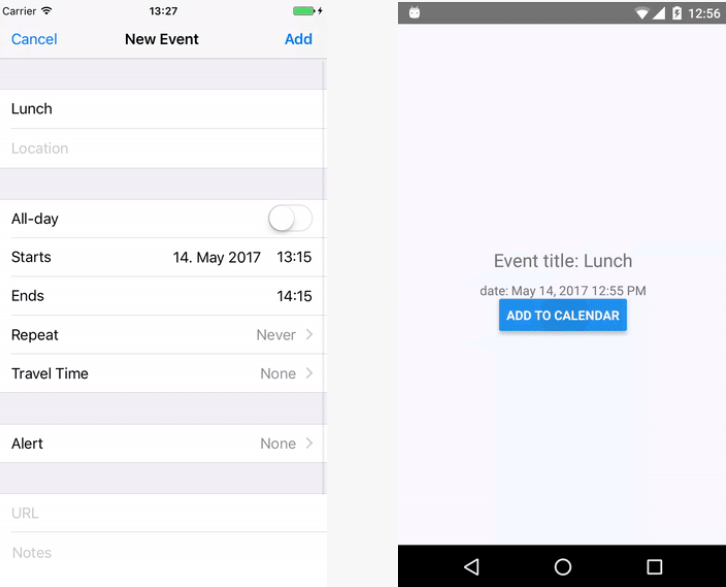 The react-native-add-calendar-event component allows you to start an activity (Android) or show a modal window (iOS) for adding events to calendar. Through a promise, you can find out if a new event was added and get its id.
---
More Resources:
There're lots of web & mobile event libraries out there and you can find more React & React Native resources about calendar on our Calendar category.
To learn more about date picker on modern web & mobile development, here are a few resources available online:
You Might Be Interested In: